Welcome to visit kennel Royaltybolt website!
My name is Eeva Lehtonen and I have been breeding amstaffs since 2008. As a serious yet an enthusiastic and active breeder my goal is to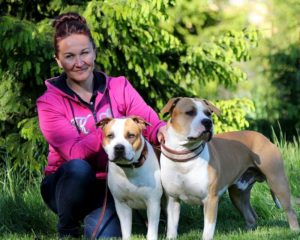 breed both beautiful and good temperament amstaffs that meets the standard of excellent breed type. Never forgetting the character and the important meaning of healthy dogs in my breeding program. I have been a member of the Breeding Committee of the Finnish AmericanStaffordshire Terrier Association and the Board in 2008-2019, of which I served as Vice Chairman for six years. I have also completed SuKoKa (Finnish Association of Dog Breeders) Breeder Academy 2016.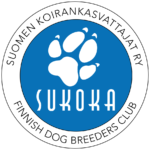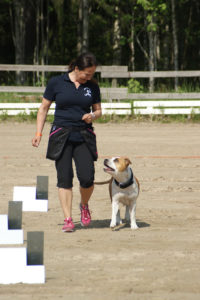 My ideal amstaff should be a pleasure to work with in different hobbies and should also make a pleasant family companion. Without any doubt I strongly believe that a beautiful dog that does well in show rings can also work well in other hobbies.
Amstaff – with proper temperament – is incredibly trustworthy and sound- but at the same time very energetic and playful.
Striving to promote this breed in a positive light I strongly encourage all Royaltybolt puppies to attend puppy classes for training and proper socialization with other dogs and different places and in different hobbies. I encourage owners to do health tests puppies and of course to adult dogs too.
I do wish all owners will keep in contact with me through the life of their puppy. A happy amstaff will sure make a happy and proud owner. And happy breeder too!
-Eeva Lehtonen-